Snap On instant smile makeover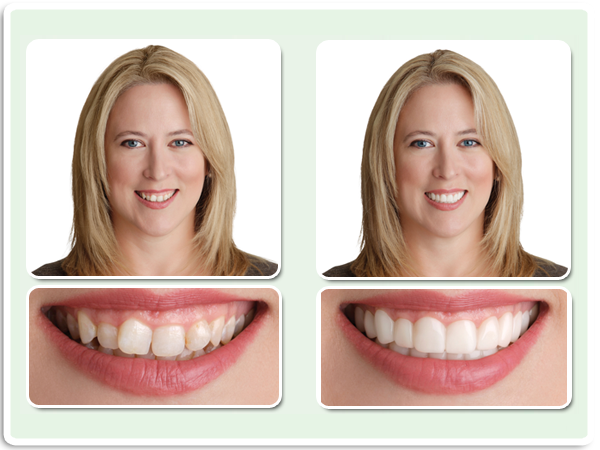 Snap-On Smile is an easy and painless way to obtain a beautiful smile. Not everyone can afford thousands of dollars to get a Hollywood smile makeover, but now you have an alternative with Snap-On Smile that is thin and strong, with the look of natural teeth. Snap-On Smile can be a temporary or permanent cosmetic solution, is easy to care for and comfortable to eat or drink with.
At your FREE Dental consultation visit, if you are approved for Snap-On Smile treatment, we can start off by taking impressions of your teeth to make a mold. You then pick the shade and style of the teeth that you desire in your new smile. In 3 weeks, we will fit you with a custom fit Snap-On Smile designed just for you that will transform your smile from dull to dazzling!
Snap-On Smile fits right over your own teeth to give you a beautiful, natural looking smile—even if you have stains, chips, gaps or missing teeth. It is an instant boost to your self-image & confidence as it enhances your smile and esthetics. For many people, Snap-On Smile can be life changing. Thousands of people worldwide have already experienced the unique benefits of Snap-On Smile.
Snap-On Smile is an affordable and life-changing solution for people of all ages. Getting a Snap-On Smile simply requires two, short, painless visits with no drilling, no shots and no change in tooth structure.
With proper care, your Snap-On Smile can last from 3 to 5 years. We will thoroughly go over the after-care instructions with you that will help you enjoy your Snap-On Smile with every smile, every day.
Snap-On Smile is highly recommended for:
Anyone who would like an attractive smile without the expense and discomfort of complex and invasive dental procedures.
Gaps, crooked, stained or missing teeth.
Anyone who has an old-fashioned removable partial denture and wants a beautiful, more comfortable alternative.
Those who are not candidates for bridges or implants.
Here's how Snap-On Smile has helped so many patients all over the world:
Click here for more data