Your First Visit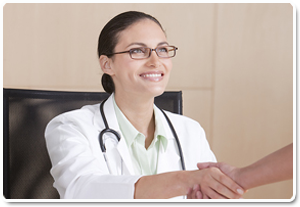 We welcome new friends. Here is what you can expect at your get-acquainted & new-patient visit:
We'll take the time to get-to-know you, as well as your likes and dislikes regarding past dental care. We'll carefully review your medical history and past dental history. We will screen for oral cancer and periodontal (gum) disease. From there, we will examine your teeth and take any necessary digital X-rays and Intra-oral photos. An Intra-oral video camera allows you to easily view your dental condition during the examination. A second visit is usually needed to begin dental cleanings and discuss treatment options. We will work together to establish a treatment plan that best meets your needs.
Please assist us by providing the following information at the time of your visit:
Any current X-rays
A list of medications you are currently taking
Any need for Antibiotic Premedication
Print & bring with you a completed New Patient & Health History Forms
And lastly, any information regarding your dental insurance, if applicable
IMPORTANT
All patients under the age of 18 must be accompanied by a parent or guardian at the consultation visit.
Please alert the dentist office in Dallas if you have a medical condition that may be of concern prior to dental surgery (i.e. diabetes, high blood pressure, artificial heart valves and joints, rheumatic fever, etc.) or if you are on any medication (i.e. heart medications, aspirin, blood thinners, etc.).
Financial Options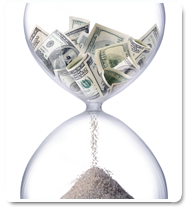 We are proud to be part of a team whose primary mission is to deliver quality dental care with superior service. We want to ensure that your services are performed in a responsible manner.
In order to assist you with the investment in your dental health, you may select from the following payment options. Our patients appreciate knowing approximately what financial responsibilities they would incur for their dental treatment. Therefore, we inform our patients about our financial policies and options before we begin any treatment.
CASH – Always welcome. 100% pre-payment made by cash/check may qualify for 5% cash discount in some cases. For further detail, please contact our Financial Coordinator.

CREDIT CARDS- We accept Visa, MasterCard, Discover, and American Express.
CREDIT CARD PRE-AUTHORIZATION - By using this easy pay method, you authorize us to charge a mutually agreed amount on your credit card, on a monthly basis, toward the payment of your dental treatment. Please contact our office for further information.

CARE CREDIT - Convenient financing option for any General or Cosmetic dental treatment. For more information, visit www.CareCredit.com
INSURANCE ASSIGNMENT – As a courtesy to you, we will be glad to file your treatment charges with your insurance company. Please refer to the following information on insurance assignments and your Co-Payment to our office for any deficiency in your account, created by your insurance company.