Office Information
Dallas Dentist Dr. Shweta Daftary has created a truly warm, relaxing, and unique dental office where no effort has been spared to pamper patients and treat them with gracious and attentive care so that fear and anxiety fade away and they are reluctant to leave.
You really have to see to believe it!
Prestonwood Dental is a state-of-the-art dental practice that has taken the concept of "spa dentistry" to an unprecedented level, creating perhaps the most well-thought-out, most patient-centered dental experience in the industry. Our brand new state of the art facility offers many conveniences, from our warm inviting atmosphere to gourmet coffee and juice bar, overhead LCD flat screen TVs with hundreds of channels in each treatment suite, music control, Wi-Fi access, massage chair, comfy blankets, floor to ceiling glass windows and warm towels.
"What gives me the most pleasure is to see the patients smile and to hear them say, 'wow, I had such a great experience here' or to hear them ask, 'How come I just feel like staying here and I don't want to leave?' I really enjoy seeing my staff come in every day and love what they're doing, get along well with one another, and work as a team to help our patients. That's the reward right there. It's just great to come to work in the morning and have all that," states Dr. Daftary.
Thanks to our Wonderful Patients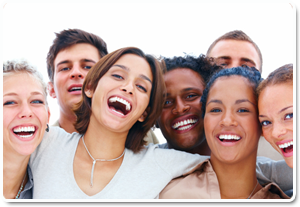 We truly appreciate our existing families of patients for helping our practice grow exponentially by continually referring their family members and friends. That is the biggest, and by far the best silent compliment any doctor can expect from their loyal patients. We will strive to earn your confidence and trust in us by constantly delivering exceptional dental care to your family and friends.
Putting Off Needed Dental Treatment Due To Fear?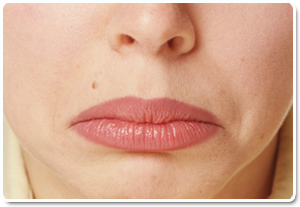 Quality care and patient comfort is the foundation of our practice philosophy upon which we have built our successful practice. We make every effort to put you at ease and make your dental visit with us a comfortable one.
The moment you enter into our beautiful and ultra clean office, you will experience its warm and relaxing surroundings. We welcome you to take a tour of our sterilization department at any time where we employ the state-of-the-art dental equipment for your protection and safety.
Dr. Daftary is well regarded among her patients for providing gentle dental treatment and a near pain-free visit. Our friendly team is specially trained to relieve the anxiety of our dentophobic patients. We encourage you to involve yourself in your own treatment and to ask questions anytime throughout your treatment phase. We strongly believe that an informed patient is most likely to achieve the highest level of oral health. We look forward to serving you. You can be rest assured that you are in safe hands.