Meet Our Team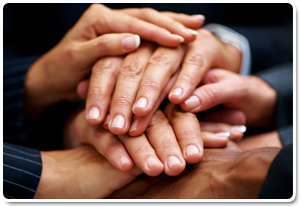 Dr. Daftary is proud of every member of her professional team. The staff at Prestonwood Dental is friendly, warm and caring. Every member of our team is committed to excellence in the treatment they provide. We are blessed to have a team that really enjoys working together, and their combined 50+ years of dental knowledge and experience are melded to provide you with some of the finest dental care available.
"We pledge to provide you the best possible treatment in the utmost professional manner," states Dr. Daftary's dream team.
At every appointment, you'll be guided by a supportive team who seeks to provide a unique patient-centered experience. Our goal is to make every step of the visit delightful. The entire team of Dr. Daftary's office will focus on you as an individual. You will be treated with respect, empathy, and tender loving care as we make certain you are welcomed into a friendly environment. Your visit will be unlike any dental-care experience you've had before. We think you'll find that our collaboration will lead, ultimately, to a wonderful difference in your oral health.
Hygiene Care
Most people talk about "seeing the dentist," but in reality it takes an entire dental team to make your appointment run smoothly. In fact, after the front office staff, the first person you usually see is a dental hygienist who spends time assessing, cleaning and preparing your teeth for the treatment to come.
Registered dental hygienists (RDH) are licensed oral health professionals who assist the doctor; thoroughly clean your teeth, screen for decay and disease, and help educate you about how to maintain great oral health. They often work side by side with the dentist to efficiently complete your care. Not just anyone can become a registered dental hygienist. First, they must graduate from an accredited dental hygiene school with a certificate, associate or bachelor's degree. In addition, they must pass a national written dental hygiene exam and a clinical state board exam, as well as meet the license requirements for their individual states.
By the time hygienists begin treating patients, they've gone through extensive training and testing to become an expert in the field. This makes them an invaluable part of your dental team, ensuring your teeth stay healthy and look and feel great for years to come.
Rachel, RDH
has been providing preventive dental care to Prestonwood Dental patients for over seven years. She is a firm believer in thorough oral care and will partner with you toward the treatment and prevention of Gum Disease. Her goal is to help you achieve optimum oral hygiene through ongoing patient education. We take pride in Rachel's clinical excellence & her ability to put patients at ease, whether it is a routine dental cleaning or a periodontal therapy. You are sure to hear her pep talk every visit to keep you motivated for daily brushing and flossing.
Christina, Business Coordinator
Christina is usually your first contact within our caring office. She helps you with coordinating your dental appointments in a friendly and courteous manner. She would go over your treatment estimate and provide you with the best financial options available in conjunction with your dental insurance benefits. Her years of dental experience coupled with her outstanding people skills allow her to help patients proceed comfortably with their needed dental treatment.
Christy, Patient Coordinator
Christy helps with a smooth and efficient functioning of the daily office routine. She not only helps with coordinating insurance benefits for our patients and other administrative tasks, but also with dental assisting and practice promotions. Don't be surprised if she greets you over the phone or provides you comfort while doctor is treating you, as she possesses multiple skills in dentistry.
Soniya, Clinical Assistant
Soniya has been teaming up with Dr. Daftary in providing patients with excellent care and comfort during their dental procedures. Besides being patient and caring to our anxious patients, Soniya has an "eye" for detail and will attend to patients' needs at any time during their visit to our office.