General Dentistry
What is a general dentist?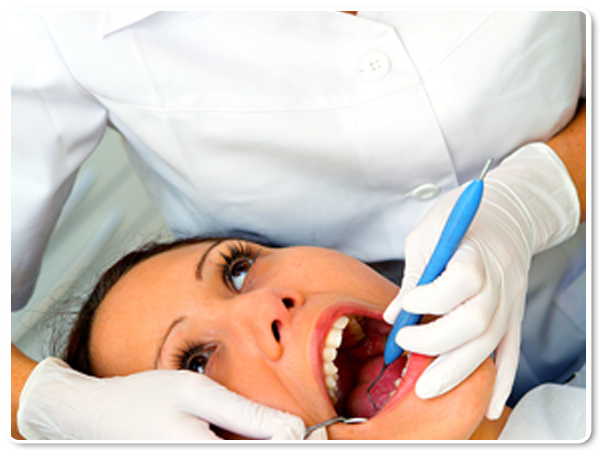 The Academy of General Dentistry defines general dentist as the primary dental care provider for patients in all age groups. The general dentist is responsible for the diagnosis, treatment, management and overall coordination of services related to patients' oral health needs. A general dentist is an expert in dentistry. These dentists are highly educated and trained on all dental procedures, choosing not to specialize in only one particular facet of dentistry. By making one phone call, you can be in touch with these dental experts and have access to a wealth of dental information, including what interests consumers most-keeping that bright, healthy smile.
What is the Academy of General Dentistry?
The Academy of General Dentistry is a non-profit international organization of 35,000 dentists from the United States, its territories and Canada who are dedicated to continuing dental education to provide the best possible care to the patient. It was founded in 1952 "to serve the needs and represent the interests of general dentists and to foster their continued proficiency through quality continuing dental education in order to best serve the public." Membership in the Academy is contingent upon demonstrated commitment to excellence, measured by completing 75 hours of continuing dental education every three years.
What makes the Academy of General Dentistry different from other dental organizations?
It is the only organization established for and governed by general dentists; it represents the interests of general dentistry exclusively. The Academy promotes public awareness of dental health and works to preserve the dentist/patient relationship by promoting freedom of choice. The Academy is a resource for dental health information and serves to advise on dental health issues. In its commitment to education, the Academy of General Dentistry is devoted to educating the public and encouraging and enabling patients to make informed dental health choices. Free dental advice is annually offered to consumers through the SmileLine, the Academy's national, toll-free dental hotline. The Academy recently launched SmileLine Online to give consumers another option to find answers to their dental questions via the Internet. Through the Academy's web site at http://www.agd.org/, SmileLine Online lets consumers post their questions on a message board that is answered within hours by an Academy member. The web site also serves as a resource for current dental health information for consumers.
When a dentist is a member of the ADA, AGD and other Dental Professional Organizations..
It means the dentist is dedicated to continuing education as a means of staying up-to-date on the latest procedures and technologies. Dentistry is ever-changing and continues to grow with new research and discovery. The dentist who is up-to-date in general dentistry is better able to offer the patient the variety of choices currently available in diagnosis and treatment. Members dedicated to continuing dental education have made a conscious commitment to their patients to remain current with the advances and changes in the profession. Members never stop learning since the Academy requires a 75-hour schedule of continuing education every three years. Surveys show, however, that members average more than 40 hours each year. The Academy of General Dentistry is the nationally recognized resource for continuing dental education credit recording and monitoring for general dentists. The Academy also sponsors quality education courses throughout the country through local component and constituent academies.