Refer-A-Friend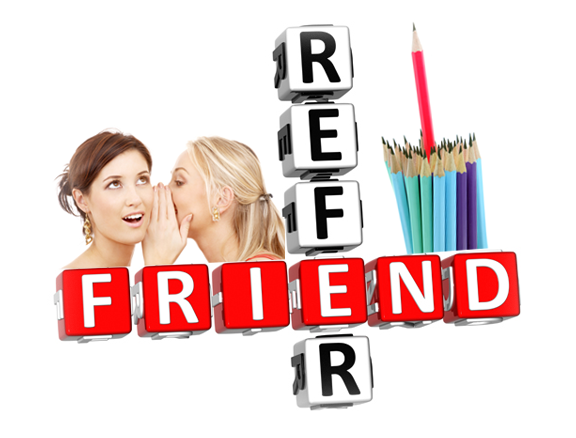 There are many dentists to choose from, and we realize that today's customer has many options. That's exactly why we separate ourselves from the rest in every way we can.
One way we achieved this is by listening to our patients' needs and delivering treatment in a caring and comfortable environment. We are 'Thankful' to all our patients for placing their trust in us & help us grow through word of mouth.
We would like to meet your friends or family for any dental treatment, and they will be able to enjoy the same state-of-the-art dental care in a warm relaxing environment just like you do.
Our Share & Care program is just for wonderful referring patients like you. Refer a Family member or a friend who is looking for a dentist, and every time you do, you will receive a Special Gift toward your dental treatment from us.
Thank you for placing your trust in our practice; we look forward to serving you.
And, finally, we encourage you to Share this 'Smile Update' with family and friends. They'll appreciate it, we'll appreciate it, and you'll feel good about it. Thank you.